Rural dwellers expected to benefit from the extension, says Housing Minister Darragh O'Brien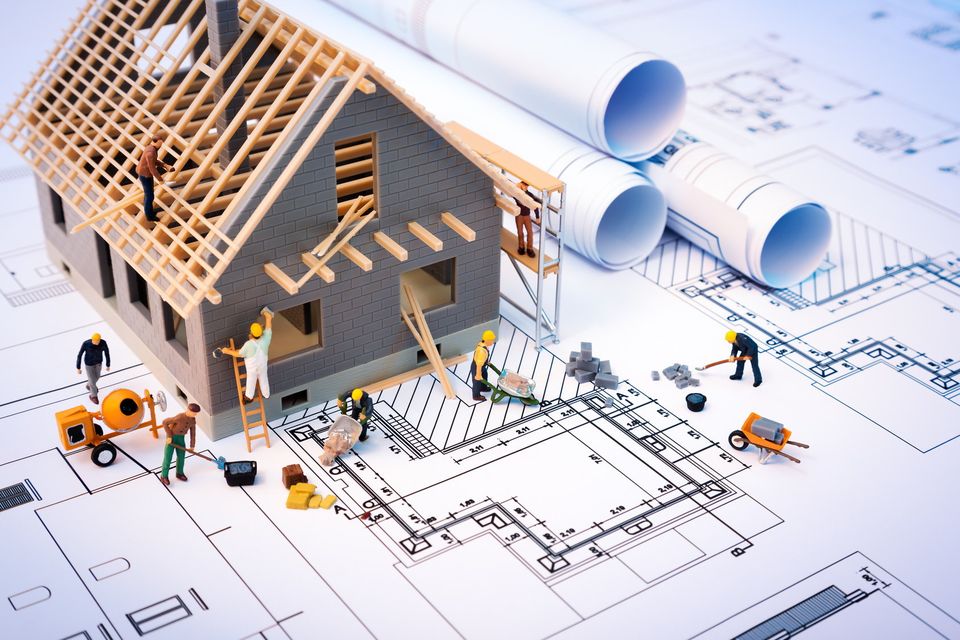 The state scheme that provides funding to help people to purchase their own homes is to be extended to those building their own homes.
From this week, the First Home scheme is to be widened to include self-builders who are constructing their first home.
The scheme was set up to help first-time buyers to bridge the gap between their mortgage, deposit and the price of a new home.
With €400m put into it, the scheme had approved 2,000 first-time buyers in its first year, with this figure set to be exceeded in year two, its chief executive Michael Broderick said.
Up to now, it has been open to people buying newly built houses and apartments in private developments, and to renters whose landlords are seeking to sell the property they are renting.
Extending it means that self-build customers can benefit from ­financial support of up to 30pc of the total build cost of their home, to add to their self-build mortgage and deposit. Applications from self-build customers can be made online from tomorrow.
The shared equity scheme was rolled out in July last year.
It means the state body, First Home Scheme Ireland, takes a stake in the home that can be redeemed later.
Typical support for those using the scheme is €68,000. The scheme application process runs in parallel with the mortgage application process.
Mr Broderick said this meant that self-build mortgage applications should continue to be made separately through participating lenders.
The scheme is available to qualifying homebuyers and self-build customers who are taking out mortgages from AIB, Bank of Ireland or Permanent TSB.
In its first year, almost 2,000 buyers in 24 counties were approved for the scheme and almost 500 homes in 20 counties were bought using the scheme.
Eligibility for the scheme was extended to thousands of additional first-time buyers with effect from January 1, following the widening of eligibility criteria for homes in 30 of Ireland's 31 local authority areas, with the limit for eligible homes increasing by up to €75,000.
Houses with prices of up to €475,000 and apartments with prices of up to €500,000 are currently eligible for the scheme, depending on their location.
Approximately 80pc of live approvals have been for buyers in Dublin, Cork, Kildare, Meath and Wicklow, with the remaining approximately 20pc spread across 19 counties throughout Ireland.
Housing Minister Darragh O'Brien said those who were building their own homes could now benefit from this scheme, which was a particularly important development for people who live in more rural locations who may have a site but not the full level of finance they need to build their new home.
"We designed this scheme to be flexible and to evolve so that it can help as many people as possible," Mr O'Brien said.
"We previously extended it to help renters looking to buy their home from their landlord and now it's the turn of self-builders."
Source: Charlie Weston, Irish Independent 19/09/2023