With grants of up to €96,000 available to renovate vacant properties, a derelict cottage could be transformed into a dream home. Here are nine of the best revival projects on the market.
That tumble-down house in the middle of the lower field, where you played hide and seek as a child, could be your new home.
Or maybe the old bungalow on the road from the village, covered in ivy and empty for the most of a decade, that might be simpler. Then again you could go mad altogether and get grants for both and then rent one of them out. This is not as daft as it might seem.
The Vacant Property Refurbishment Grant, a clever scheme that provides funding to refurbish vacant or derelict homes could breathe new life into the estimated 81,000 vacant residential properties around Ireland.
Applicants can get grants of up to €50,000 to renovate a vacant property, and up to €70,000 for a derelict property. Additional funding can also be allocated if the property is a traditional farmhouse or located on one of Ireland's offshore islands.
For a house to qualify for funding, it must have been built before 2008 and left vacant for at least two years.
An SEAI grant of around €26,000 can be got to improve energy efficiency.
So, up to €96,000 can be accessed to help new owners take a wreck of a house and make it into a home. But not too fast. While one can get up to €70,000 or €50,000 grant aid, the 'up to' bit is important — you may not get it all, depending on the works and the paperwork.
A lot of boxes have to be ticked. To qualify for funding, the applicant must own the property, or be in the process of buying it. Planning permission must be obtained for buildings being converted from non-habitable places or vacant for a long number of years. Planning permission isn't a given, even if there is an existing structure on the site.
Finally, approval for the grant must be obtained from the local council before renovation works begin.
The grant covers a number of work including demolition and site clearances, substructure works, structural works, internal and external finishings as well as building services.
Each service covered by the grant has an allocated budget; if the applicant goes over budget on a particular work, the owners must pay out of their own pockets.
Invoices must be submitted to the local authority, who will inspect the property to ensure works are completed.
The grant can be used to refurbish an eligible property either as a primary residence or as a rental property (if it is registered to the RTB — and it may be subject to additional inspections during the renovation).
If the property is sold or unavailable to rent within 10 years, the applicant must repay the local authority.
Similar rules may also apply to grants given to houses renovated as primary residences: if the applicant sells or rents it out within 10 years, the local authority must be repaid. If these terms are broken in less than five years, the full amount must be repaid. In the case of over five years but less than 10, then 75pc of the grant must be repaid.
Them's the rules, so what kind of places and spaces might fit the bill if one wants to take on a revival project or two under the scheme?​
Meelickmore, Claremorris, Co Mayo
Guide price: €59,000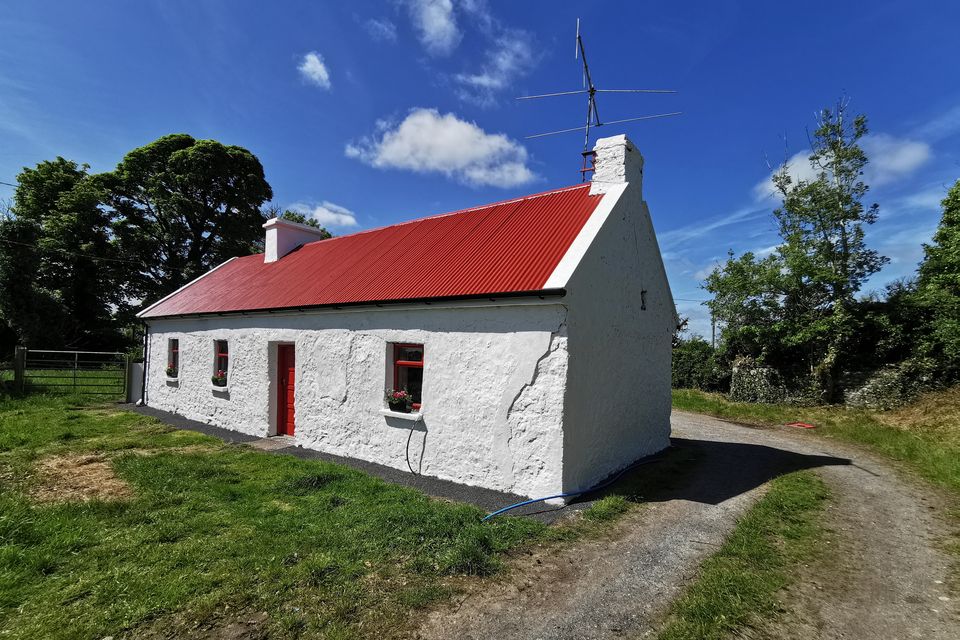 This stone dwelling is a real gem. Built in a traditional style and whitewashed, the cottage is ideal for those who want to put a modern spin on an old classic.
As a traditional farmhouse, this qualifies for an additional €7,500 in aid, to allow for expert conservation advice on refurbishment. Features such as the traditional fireplace could be maintained in a renovated interior.
There is also a traditional stone shed that could be used as a fuel store or integrated into the house.
While there is an electricity supply connected to the house, the water supply is available but is not connected.
The property sits on a 0.5ac site but a further 1.5ac to the rear of the cottage is available to buy separately.
The cottage is 5km from Claremorris and 3km from the N17 Galway to Sligo road.
Selling agent: Sherry FitzGerald Hanley​
​Mullanadarragh, Carrigallen, Co Leitrim
Guide price: €55,000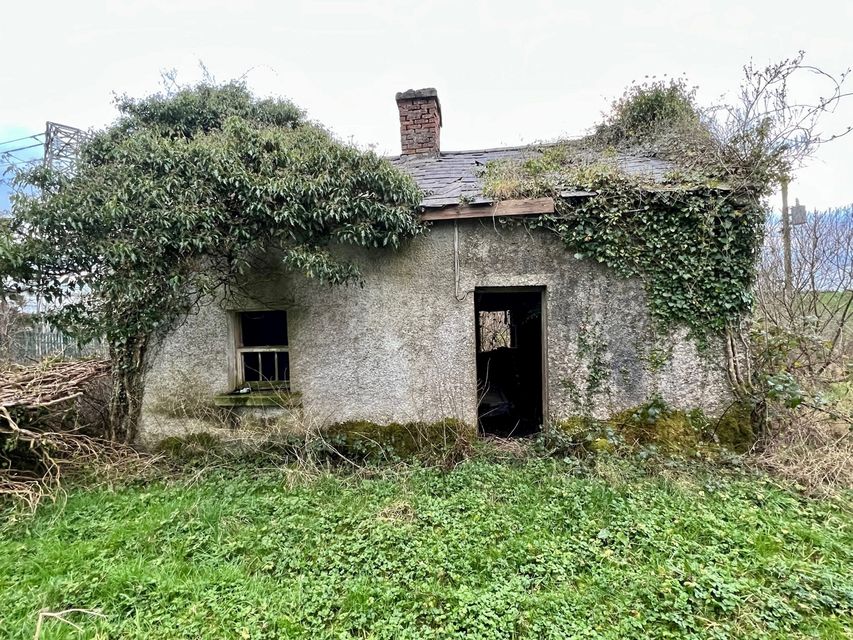 This quaint house needs total refurbishment but the buyer should be entitled to the additional €7,500 for conservation advice.
The remains of the traditional slate roof and the redbrick chimney could spark a theme for the renovation, while the 1.2ac elevated site provides plenty of space for an extension and great views.
The cottage is 3km from the village of Carrigallen and 11km from Arva.
Selling agent: Gordon Hughes​
Cloonlaheen Middle, Mullagh, Co Clare
Guide price: €99,000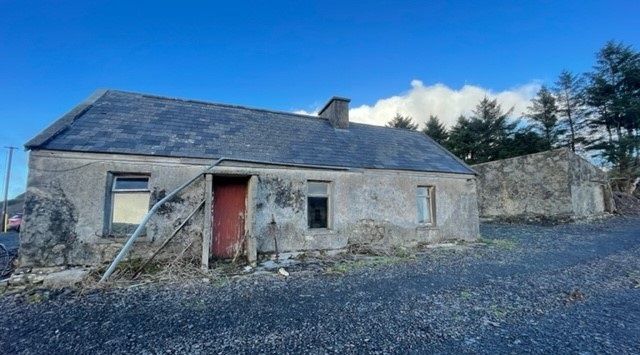 Plenty of room for expansion with this cottage with a large backyard on a 0.8ac site. It has a spacious loft that could come into its own under the designer's pen. The windows are single glazed and the door is teak.
Located on the Wild Atlantic Way, the house is 12km from Miltown Malbay and would be ideal as a bolthole for the Willie Clancy Festival or as a more permanent home.
Selling agent: Streets Ahead​
Corboley, Knockcroghery, Co Roscommon
Guide price: €95,000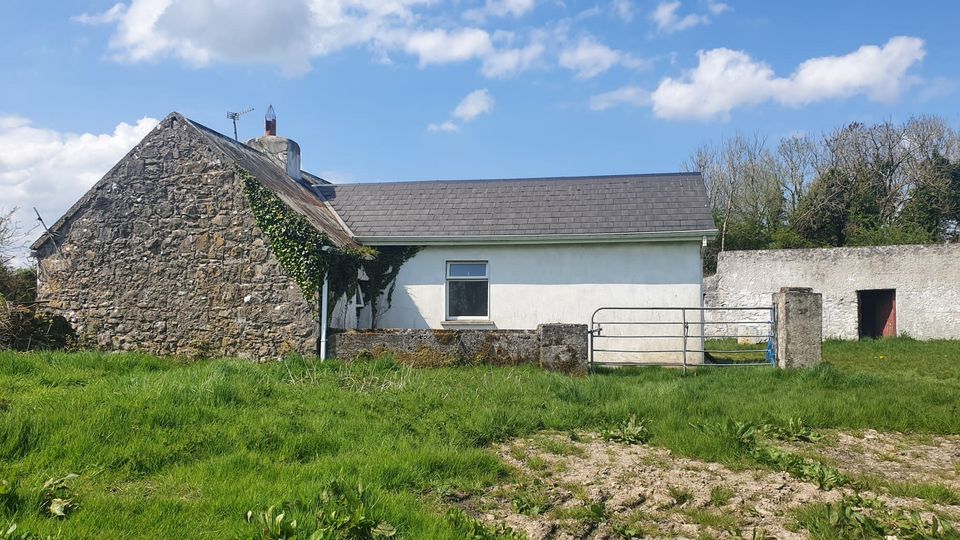 Just outside the village of Knockcroghery (of clay pipe fame), this house is a particularly good candidate for refurbishment.
The L-shaped building with a later extension is in good structural shape but adjoins the original house, part of which has a galvanised roof and an exposed stone gable. ​
There are some stone outbuildings and an extensive garden area. It is connected to an electric supply and mains water and a septic tank. Athlone and Roscommon town are a 15-minute drive away.
Selling agent: Joe Naughton
Dromavally, Ballyseedy, Tralee, Co Kerry
Guide price: €45,000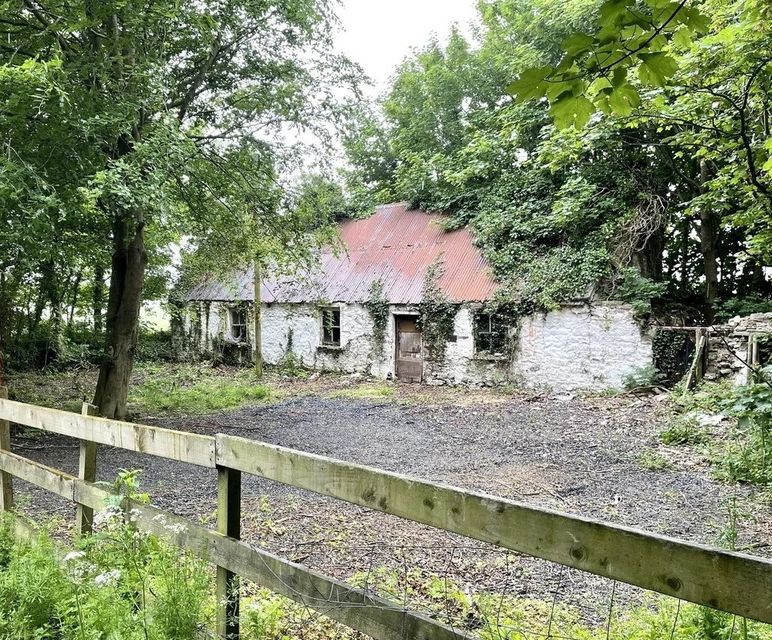 A true traditional rural house, built with whitewashed stone, it is obvious that before the galvanised roof was added it was thatched. It should be in line for the €7,500 to be used for specialist conservation advice.
The site area of 0.12 ac is surrounded by mature trees. Close to the N21, the property is 5km from Ballyseedy and close to the town of Tralee.
Selling agent: Gary O'Driscoll & Co​
Carnaross, Kells, Co Meath
Guide price: €55,000 (under offer at €88,000)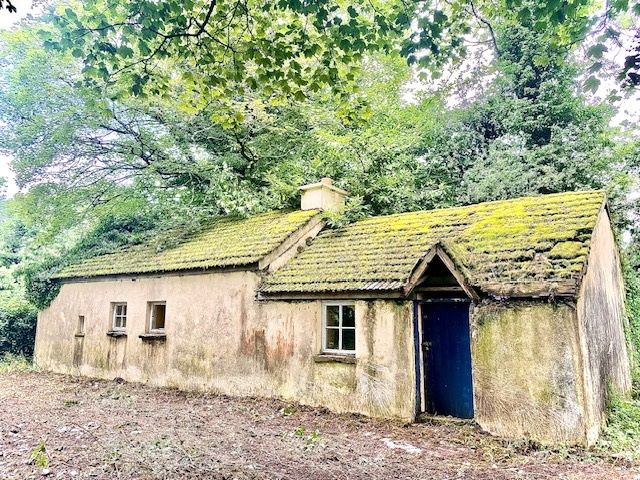 This unusual structure on a 0.64ac site is in a somewhat untamed woodland with its own stream and surrounded by mature trees. There were plans afoot to develop the property just before the crash in 2007 — with the addition of a storey and a half and a garage — and it may be possible to revisit the planning permission previously granted.
It is 4km from Ballinlough and 6km from Carnaross, with Kells, Oldcastle and Virginia all less than 15km away.
Selling agent: Rogers Tevlin​
​Glenaguile, Toomevara, Co Tipperary
Guide price: €69,950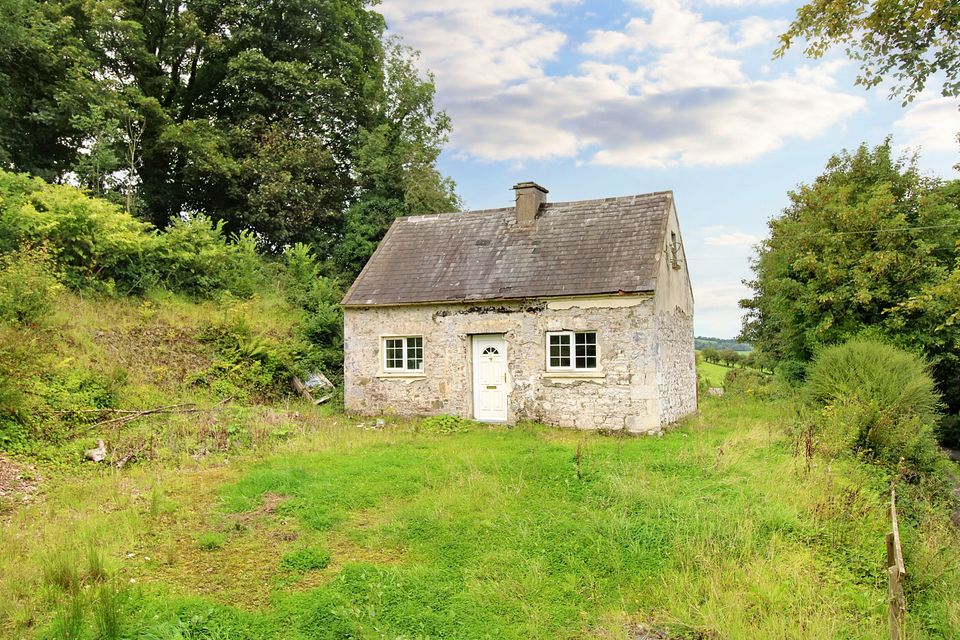 With a picture postcard appearance, this cottage is like the classic house drawn by every schoolchild. Set in rolling north Tipp country, it is the kind of place the refurbishment grant-aid was designed for.
It has a large traditional fireplace and exposed stone interior. Electricity can be easily connected to the building, which is also eligible for the SEAI scheme to improve energy efficiency.
The house is situated a 10-minute drive from Toomevara and 12 minutes to Borrisoleigh.
Selling agent: REA Eoin Dillon​
Glenasock House, Glenville, Co Cork
Guide price: €200,000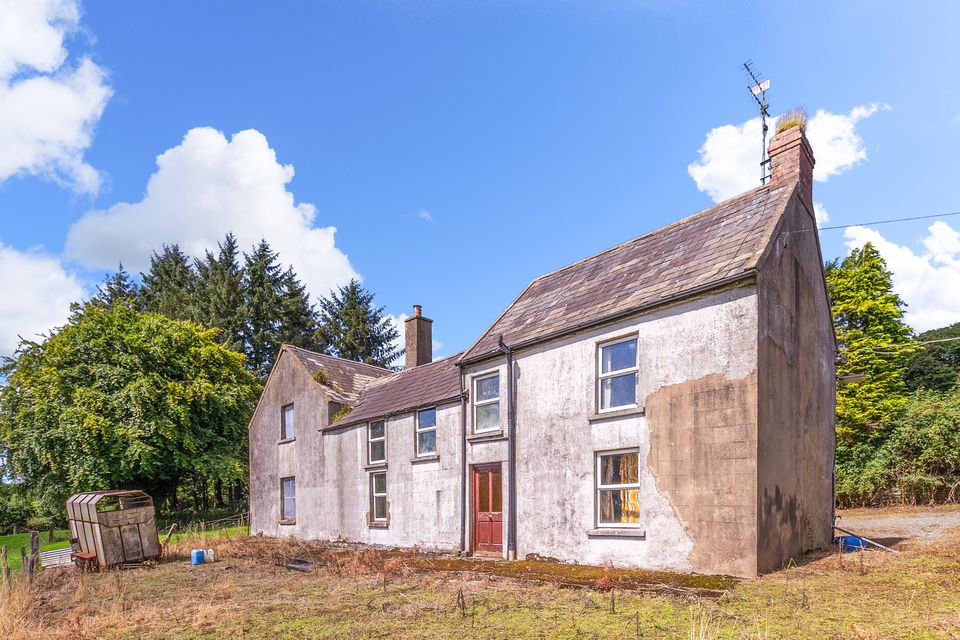 Associated with a 116ac farm at Glenville, between Mallow and Fermoy, this two-storey, four-bedroom house on 2.5ac has been unoccupied for some time and could do with complete modernisation.
It comes with some outbuildings. The house shares the entrance avenue with the yard but the drives forks to give separate approaches.
The property is 27km north of Cork city.
Selling agent: Dan Fleming
Source: Jim O'Brien, Irish Independent 28/09/2023