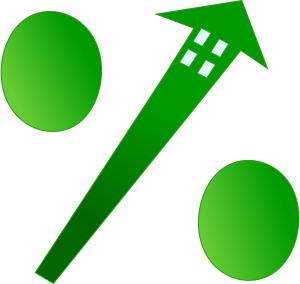 THE European Central Bank announced another hike in its key interest rates in a move that will pile more pain on those with trackers and variable rates.
The move is expected to hit those whose mortgages have been sold to vulture funds hardest as they are stuck on variable rates that are the highest in the country.
The main refinancing rate of the European Central Bank (ECB), which is directly linked to the interest rate charged on trackers and influences variable rates, has gone up by 0.5 percentage point.
It is the fourth ECB rate hike since the summer.
Each 0.5 percentage point rise in European rates adds around €25 to monthly repayments for every €100,000 owed on a typical tracker mortgage. Over a year this is €300 in extra repayments.
The cumulative impact of the four rate rises will be close to €3,000 on a typical €200,000 tracker on a 25-year term.
The ECB, which is headed up by Christine Lagarde, has been pushing rates up aggressively in an attempt to rein in prices that have soared in the last year.
The European economies have been under inflationary pressure blamed on the reopening of economies after the Covid-19 pandemic, driven by supply bottlenecks and then surging energy costs due to Russia's invasion of Ukraine.
The central bank for the 19-country euro zone has raised its key rates four times now.
Economists expect the ECB to continue to hike benchmark rates, but at a slower pace, with inflation expected to be close to a peak and the Frankfurt institution looking to reduce its vast holdings of government bonds.
Pepper, which services around 60,000 mortgages owned by vulture funds, said the new increase in ECB rates will initially only affect tracker mortgage customers, where such increases are automatically passed on as part of their contract.
"It will have no immediate impact on variable rate customers, and no decisions have been made on passing on this additional ECB increase."
It said it was "acutely aware this is a challenging time for many people and our team is on hand to help anybody concerned about their ability to meet the payments, with a broad range of solutions which we can tailor to their individual situation".
Mortgage servicers such as Pepper and Start and the funds that own the loans have been heavily criticised for passing on all four ECB rate rises in full in most of their customers.
These mortgage holders are typical stuck on variable rates as they servicers and vultures will not offer them the option of fixing their rates.
And most of those whose mortgages are owned by vultures are unable to switch lender as many have been in arrears in the past, or have a split mortgage, which part of the loan is put aside with repayments being made on it at a later date.
People whose loans were sold have already seen their rates go as high as 6.5pc, with some now at 7pc.
They have no option to fix, prompting consumer advocates to say they are "mortgage prisoners".
Latest figures from the Central Bank indicate that there are just under 200,000 mortgage accounts on a tracker rate.
Another 150,000 or so are on variable rates.
Tracker rates are hit every time there is an ECB rate rise. The main banks have not increased their variable rates, but non-bank lenders and vulture funds have been pushing up variable rates.
Source: Irish Independent, December 15 2022