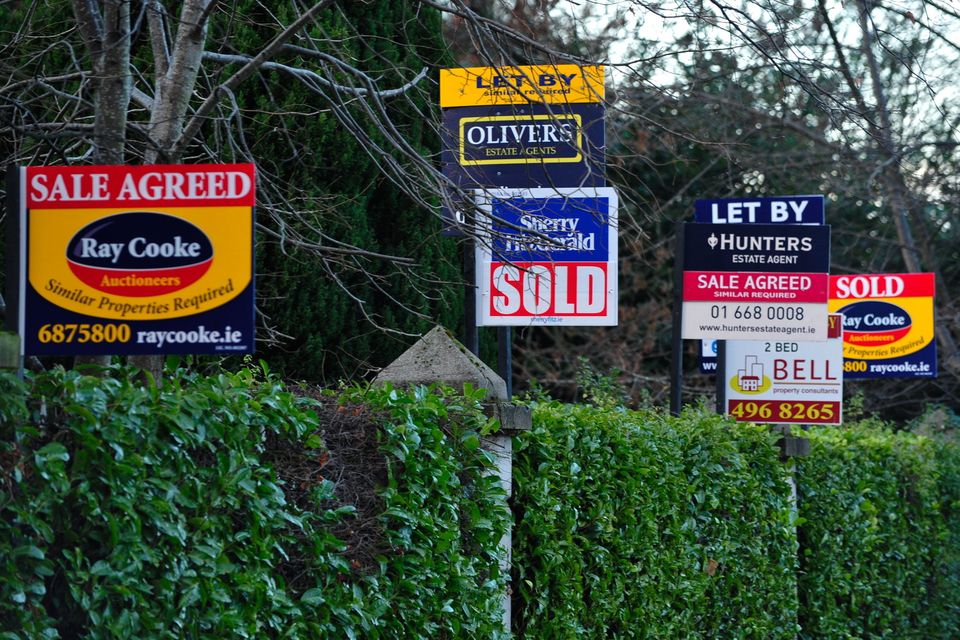 Buyers are being forced to pay more for homes despite a fall in transactions in the market over the last year.
New figures based on the State's Property Price Register show that the typical price of a home was up €28,000 in the second quarter of this year compared with the same period last year.
The median, or typical, price is now €318,000, according to data technology company Geowox.
This means sales prices were up almost 10pc in the three months to June compared with the same period last year.
A total of 13,378 houses were sold between April and June. This was down 4.8pc when compared with the same period last year. This amounts to 672 fewer residential property sales. ​
Just 2,466 of those sales were for new homes, Geowox's analyst Marco Giardina said in a report.
The data shows a bigger rise in new home prices than those for second-hand homes. This is in keeping with Central Statistics Office property price index figures.
Geowox said new homes had a typical price of €410,000 in the second quarter. This is up 9.3pc in the past year.
Just two years ago, a typical new home was selling for €345,000.
New home sales are being boosted by two state schemes for new buyers, the First Home scheme and the Help-to-Buy scheme.
For second-hand homes, the typical sales price was up 5.5pc in the past year to €290,000. This is up from €240,000 in the second three months of 2021.
Wicklow is the most expensive county, with typical prices for a home of €425,000. Buying is far less expensive in the north-west counties, where prices range from €150,000 to €185,000, the Property Price Register shows.
Leitrim has the cheapest houses, with a median price of €150,00. Roscommon is not far off with a median sales cost of €160,000.
Cork and Galway are at the other end of the scale. In Cork the typical sales price is €306,000, with Galway homes selling for €290,000.
Around county Dublin and its commuting counties of Wicklow, Meath and Kildare, prices are higher than the national median.
Prices nationally have been shooting up since 2013, when the median price of a residential property was around €130,000.
As recently as the second quarter of last year, the typical price was €290,000.
Every county experienced a rise in property prices with the exception of Clare. Typical prices in Laois have surged by 22pc when compared with a year ago. In Longford, prices shot up by 21.4pc.
In Tipperary, Louth and Mayo prices jumped by between 15pc and 16pc.
In the capital, there were big jumps in prices in the Dublin 1 and 2 postcode areas. Dublin 6 had a 28pc fall in prices in the last year.
The typical price for an apartment is now €270,000, up from €166,000 in 2016. For houses, the median price is €328,000, up from €186,000 in 2016.
Source: Charlie Weston, Irish Independent 4th August 2023