July saw a 22pc rise in the number of new buyers borrowing compared with last year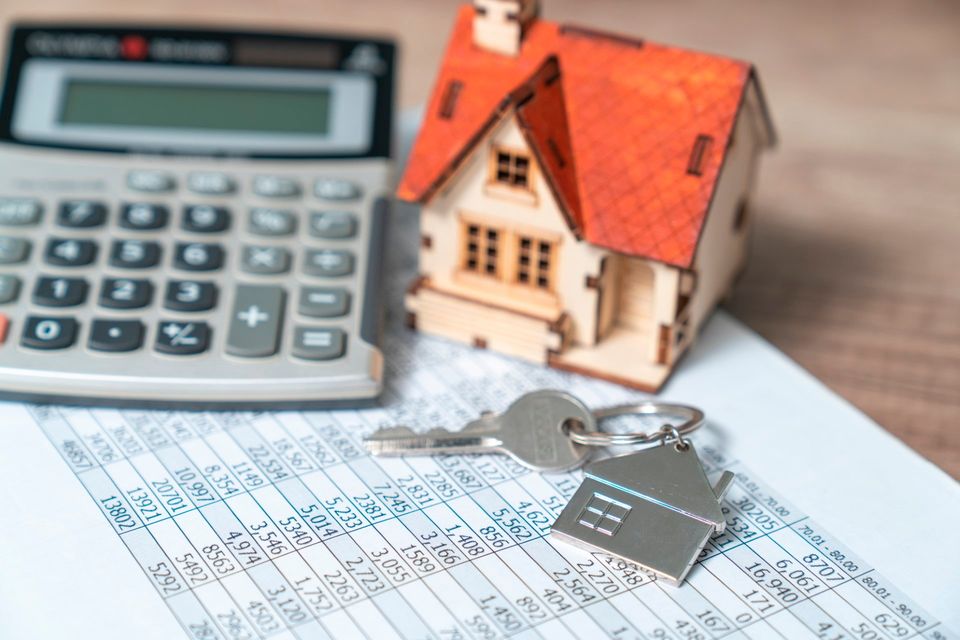 Rising numbers of first-time buyers are being approved for mortgages despite a sharp slowdown in the wider home-loan market.
Latest figures from the banks show a 22pc rise in the number of new buyers getting the green light to borrow in July compared with last year.
This is despite a surge in mortgage rates after a succession of European Central Bank rate rises and a cost-of-living crisis that is squeezing consumer budgets. Typical fixed rates are now around 4pc.
There was a 10pc fall in the overall numbers cleared for a home loan.
A collapse in the number of switchers had dragged overall mortgage-approval numbers down, the Banking and Payments Federation Ireland (BPFI) said.
Last month, banks approved a total of 4,747 mortgages. First-time buyers got 2,918 mortgages. This works out at six out of 10 of the overall numbers approved for a loan to buy a home.
Mover-purchasers accounted for 1,148 approved, or 24.2pc.
The overall number of mortgages approved fell slightly in July compared with the previous month, but was down 9.7pc on the same period last year.
Mortgages approved in July were valued at €1.35bn. First-time buyers accounted for €837m of this, with mover-purchasers accounting for €391m.
The value of mortgage approvals remained the same month-on-month but fell by 6.7pc over a year.
But there has been a huge fall in switching activity as mortgage hikes, particularly those from non-bank lenders, have made moving mortgage provider less attractive.
Remortgaging or switching activity fell by 78.6pc in volume terms year-on-year, and by 80pc in value in the same period.
New-buy activity is being boosted by the State's Help to Buy and First Home schemes, and by banks offering lower-rate "green mortgages" that apply to newly-built homes.
The average first-time buyer was approved for a mortgage of €287,000 in July, up €10,000 on the average for the same month last year. This reflects rising property prices.
Ali Ugur, chief economist of the BPFI, said that the mortgage approval figures showed that, despite a wider market slowdown, first-time buyer activity remains strong.
He said it was the fifth successive month in which first-time buyer mortgage approvals had risen in year-on-year terms.
"This sustained growth meant that almost 30,000 first-time mortgages, valued at nearly €8.4bn, were approved in the 12 months ending July 2023, the highest annualised levels since the data series began.
"In addition to the more than 22,000 Help to Buy applications reported by the Revenue Commissioners up to the end of July, these approval figures demonstrate that the pipeline for FTB mortgage drawdowns remains very strong."
Mr Ugur added that, in the last year, the value of mover-purchase approvals was close to €3.9bn, the highest value since the series began.
"However, this in part reflects rising average mortgage values, with the average mover-purchase approval exceeding €340,000 for the first time, at €340,957 in July 2023," he said.
Overall, there were 55,246 mortgage approvals in the year to July, valued at €15.4bn.
European Central Bank rates have risen nine times since last year, with the three main banks pushing up their fixed rates by around 1.5 percentage points over that period.
The interest rate on new mortgages has hit its highest level in years and is expected to rise even more in the coming months.
At 4.04pc, the average interest rate on a new mortgage in Ireland rose significantly from 3.84pc in May, according to the most recent figures from the Central Bank.
The 0.20 percentage point jump on the average in June was the second biggest increase in the Eurozone.
Soucre: Charlie Weston, Irish Independent, 25th August 2023